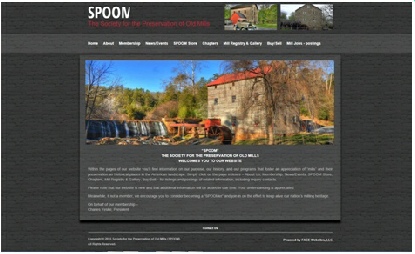 The Society for the Preservation of Old Mills is an international organization which is to:
"promote interest in old mills and other Americana now quickly passing from the present scene. It reports to its members through a quarterly magazine. SPOOM maintains files and maintains a library on mills...and acts as a clearing house on milling information among all those interested."
The Society, also known as SPOOM, was chartered in Maine as a non-profit organization in 1972. Its members include mill owners, old mill buffs, museum curators, conservators, writers, teachers, artists, photographers, equipment supply firms, and institutions such as libraries.
Membership is open to any individual who shares the interests and purposes of SPOOM.